Obituary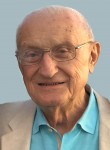 April 12, 1934
-
November 5, 2018
Born in Chippawa, Ontario, Canada
Resided in

Williamsville

,

New York
Obituary
Leslie Alexander Rechan, 84
WILLIAMSVILLE, NY - Leslie Rechan, 84, of Williamsville passed peacefully on November 5, 2018. He was the beloved husband for 53 years of Judith Rechan, devoted father of five children: Les, Ron, Mike, Mark and Libby, dear brother of Joseph Rechan and the late Ida Doyle, loving grandfather of fourteen grandchildren and true friend to so many. Les was born on April 12, 1934 in Chippawa, Ontario, Canada to Elizabeth and Joseph Rechan. He attended high school at Niagara Falls Collegiate Vocational Institute and graduated with a bachelor of science in mechanical engineering from University of Toronto. Les met his wife, Judy, in 1957 and they married on August 15, 1959. They moved to the U.S. in 1968, and lived principally in Williamsville since then.

Les was known by all as a very engaging person; easy to talk to and a great listener. He was a loving husband to his dear wife Judy ("Pep") and a great father, who taught many life-long lessons about hard work, teamwork and sportsmanship. He was tremendously supportive of his kid's activities and sports — managing teams, coaching and carting them to games throughout the U.S. and Canada — and was "like a 2nd father" to many of his kids' friends and teammates. He continued this zeal and commitment throughout retirement, rotating from city to city to visit his 14 grandchildren for significant events in St. Louis, Singapore, California, Ottawa, New Jersey and back in Buffalo. With his grandchildren, Les was tremendously loved and would never hesitate to share a few interesting tidbits to spark a conversation.

Les had a strong belief in education and was always learning. His parents immigrated to Canada from Hungary after WWI, and he was fortunate to earn a full academic scholarship to college from the company where his father worked, the Norton Company. After college, Les worked at Norton himself before moving to Toronto and then to Buffalo to join Arcata Graphics. Later he was the plant manager and head of maintenance & development shops at Graphic Controls, where he eventually retired. In all that he did, whether at work or at home, Les stayed organized and did things "the right way".

As a school kid in Niagara Falls, Les was an athlete with a strong pitching arm and great group of friends with amusing nicknames like Hawk and Shoulders. Les helped to bring his teams to city championships in baseball and basketball, and he also loved to play hockey, which he passed along to his four boys who played travel hockey for Amherst, the Jr. Sabres and at the college level. His daughter Libby was a talented figure skater and cheerleader, and in recent years the two of them developed a special bond and quite a talent for picking winning teams in the weekly NFL pool.

For all his personal successes, Les was most proud of the legacy that he and Judy left behind with their children and grandchildren. They made huge sacrifices to ensure that all of their five kids could pursue their college of choice after graduating from Williamsville North High School. Les was very humble and commented recently that he got much more in life than he gave, but anyone who knew Les would say the exact opposite. He was always more interested in hearing what was going on in your life, than talking about his own. He fought a tremendous fight against bone marrow cancer in his last year, and he did it with a methodical class and selflessness that made him so loved among the wonderful people that he interacted with at Canterbury Woods and Roswell Park. There he was doted upon by all of his grandchildren, who were fortunate to each have an individual "life" discussion with Gramps before he passed.

Les was married to the late Judith A. (nee O'Grady) Rechan and is survived by four sons, Leslie J. (Meredithe) Rechan of Ottawa ON, Ronald P. (Renee) Rechan of Buffalo NY, Michael T. (Lauren) Rechan of St. Louis MO, and Mark A. (Barbara) Rechan of Montclair NJ; daughter, Elizabeth "Libby" A. Olivet of Irvine CA; brother Joseph Rechan of Hamilton ON and sister, the late Ida (nee Rechan) Doyle; fourteen grandchildren: Tate, Cole, Trent, Neve, and Lane Rechan of Ottawa ON , Ronnie (Megan), Lindsay, and Emily Rechan of Buffalo NY, Mac and Bry Rechan of St. Louis MO, Lexie, Natalie, and Mark Rechan of Montclair NJ, and Madenn Walikis of Irvine CA; sisters-in-law, Ella Rechan of Hamilton ON and Gail O'Grady of Port Franks ON; brothers-in-law, the late Jim Doyle and late James Curran; nieces, Joanne (Paul) Dempsey and Carol (Grant) Smith of Hamilton ON; nephew, the late Robert Curran; and many cousins and close friends. Les was a dear son of the late Elizabeth (nee Kovacs) and Joseph Rechan, and dear son-in-law of the late Olive (nee MacNaughton) and Cecil "Bub" O'Grady.

The family will receive everyone on November 8, 2018 from 4 - 7 PM at the (Amherst Chapel) Amigone Funeral Home, Inc. 5200 Sheridan Drive (at Hopkins Road) in Williamsville, NY. Prayers will be offered November 9, 2018 at 9:45 AM followed by a Mass of Christian Burial at 10:30 AM in St. Gregory the Great RC Church, 200 St. Gregory Court (off Maple Road) in Williamsville, NY. Fr. David Richards will officiate. Memorial contributions may be made to Hockey Mom Foundation www.hockeymomfoundation.org. Condolences may be shared online at www.Amigone.com.
Services
Visitation
Amherst Chapel
5200 Sheridan Drive
Amherst
,
NY
US
14221
The family will receive everyone on Thursday, November 8th from 4 - 7 PM at the (Amherst Chapel) AMIGONE FUNERAL HOME, INC. 5200 Sheridan Drive (at Hopkins Road) in Williamsville, NY
- Show more -
Mass of Christian Burial
St. Gregory the Great Church
200 St. Gregory Court
Williamsville
,
NY
14221
(Amherst Chapel) AMIGONE FUNERAL HOME, INC. 5200 Sheridan Drive (at Hopkins Road) in Williamsville, NY, where prayers will be offered on Friday, November 9th at 9:45 AM followed by a Mass of Christian Burial at 10:30 AM in St. Gregory the Great RC Church,
- Show more -
Charities
Hockey Mom Foundation
1515 Northview Road
Rocky River, Ohio 44116

hockeymomfoundation@gmail.com

www.hockeymomfoundation.org